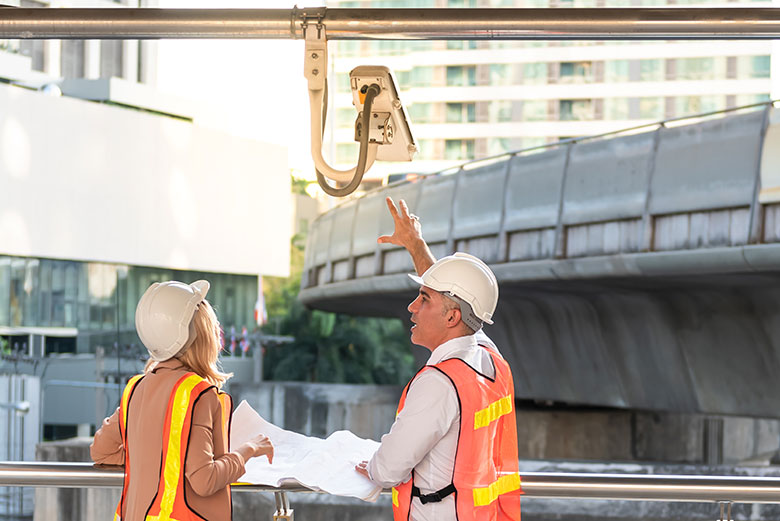 WHY CCTV IS A VITAL PART OF CONSTRUCTION MANAGEMENT
A construction site is a complex structure. The nature of construction is that at any given time there is a potential for building materials, vehicles and indeed the building itself obscuring the view of those in charge. And then there is the size of the site itself - these often cover vast areas.
The most efficient way to ensure that you are monitoring the entire site effectively is to install CCTV.
When the site is closed at night this acts as security and during working hours it plays a vital role in health and safety.
Health and Safety
It is a legal requirement for construction site managers to know who is present (and exactly where they are) on site at all times. This is essential in the event of an emergency.
Constructions sites, by the very nature of the work taking place, are always potentially hazardous. The use of heavy, powerful machinery and materials, working at a height etc are dangers that have been considerably reduced by the introduction of health and safety laws – but unfortunately accidents will still happen at some stage.
CCTV allows management to observe the activity taking place; recording 'near-miss' incidents and learning from them or using them as evidence after an accident has occurred.
By using a frame-by-frame playback of the CCTV footage, those examining the incident can construct a detailed report - as to how and why it occurred. They can then provide recommendations for corrective action to ensure that the same incident is not repeated in the future. In construction, these incidents often happen when a machine has malfunctioned - and constant monitoring can help to build a clearer picture of the causes.
This evidence can be used to support 'injury at work' legal disputes or provide additional proof in a disciplinary action case.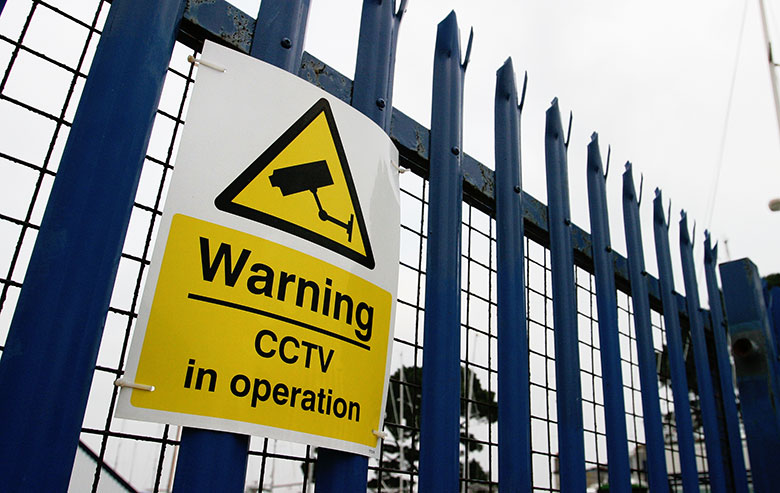 Surveillance and Security
CCTV can provide 24 hour a day, 365 days a year security. It is important to position the cameras to ensure full site coverage, avoiding any 'blind spots.' You must also consider the type of camera that will enhance this coverage – fixed, movable, close-up feature recognition or wide-angle.
A high resolution/facial recognition CCTV system is invaluable when it comes to identifying a suspect – particularly when the police are building a case.
If the budget is restricted, then some businesses opt to supplement the surveillance with dummy cameras. But if you can afford it, there is really no substitute for full coverage.
It is a legal requirement to warn anyone who enters the site that they are being watched/recorded and to communicate this you must use clear signage. This in itself is sometimes enough to deter would-be vandals or thieves.
Construction companies who do not use CCTV may become a target for theft and vandalism, as they may struggle to manage site security.
A further step in securing your site would be to install an automatic number plate recognition camera (ANPR) – this can be programmed to only grant access to vehicles that have been pre-approved. Connected to an access control barrier, it will alert security to any un-approved vehicle attempting to enter.
Call us on 0203 468 7323 if you need CCTV installed to help secure your construction site.