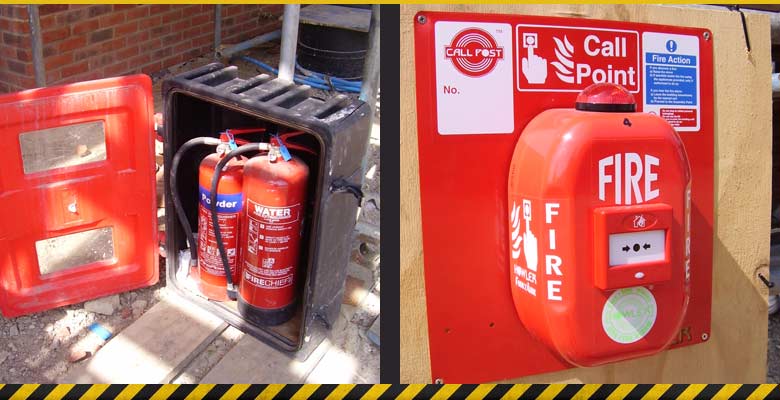 Fire Evacuation Systems
We provide self contained wireless fire evacuation systems - ideal for the protection of onsite staff.
Wireless Call Points
wireless Sounders
Wireless Smoke Detectors
The system is operated by combining a wireless fire alarm and monitored cctv package, thus your site could benefit from protection against both fire and theft. Up until 2012, most fire authorities would have responded to stand-alone fire alarms, however due to an increase in false alarms, most authorities now only respond to confirmed fires - confirmed by either someone onsite or remotely via a CCTV system.
Installing a combined fire and cctv package, your site could benefit from both :-
Combine an evacuation system with one of our monitored CCTV packages - for out of hours fire brigade response.
Out of hours fire protection in the form of fire brigade response.
Out of hours site protection against theft - with police response.
Our Temporary systems are ideal for the protection of Timber Framed Buildings.
Fully wireless heat detectors/sounders, easily attached to any timber joint.
Long range/long battery life.
How It Works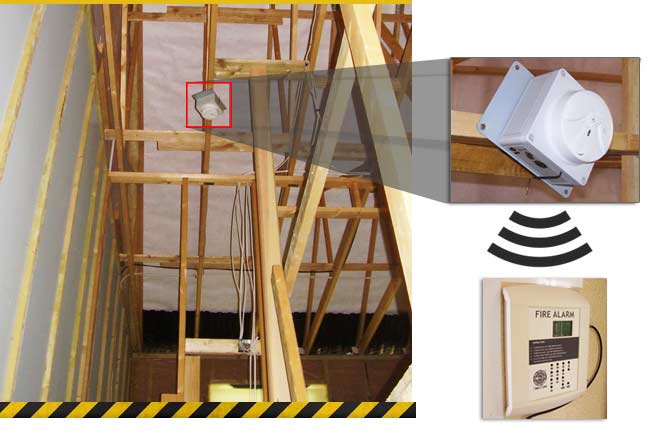 Call us on 0203 468 7323 for a free no obligation quotation.