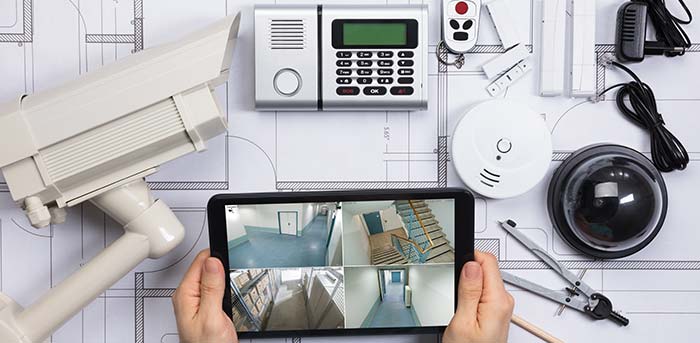 Securing Your Equipment, Cranes, Scaffolding and Plant Machinery
We offer complete and comprehensive package for securing your construction site which can secure your expensive and valuable cranes, scaffolding, plant, materials and high value machinery or equipment. Our security systems for construction sites can be remotely monitored 24 hours a day at our own operating centre and come into effect with the outside detectors coming on automatically when the site closes and if an intruder or would be thief enters onto the site and passes one of the detectors, an email is automatically sent to the monitoring station with live CCTV footage of the incident.
Not only do we protect and control who will have entry onto the site, but also can provide an effective fire detecting and warning service which will warn of any danger from fire as part of health & safety services. All this will help with insurance purposes as the site is being protected on many fronts.
Our clients use our site security services for many reasons including detecting intruders, stop vandalism and unlawful damage, stop would be thieves, make it harder for illegal squatting and improve the health and safety policies for the companies who employ us, which can be great not only to reduce damages and theft, but also employee motivation and good Public Relations as the site will not be seen as a breeding ground for criminal activity, especially useful if near residential areas.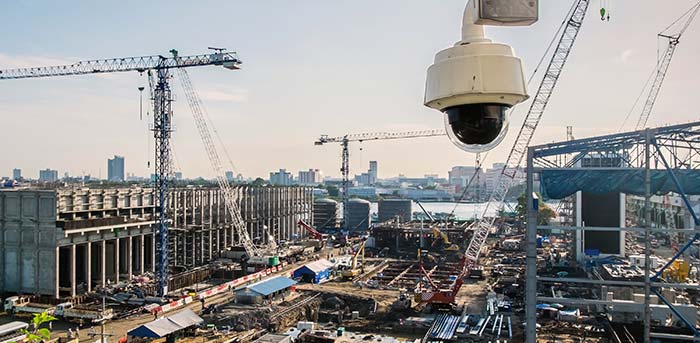 Why is it construction sites are a target for theft?
In this day and age, would be thieves are always on the lookout for a profitable easy target and a construction site without adequate security systems is the perfect mark with its valuable and easy to sell on equipment. The sites can be overflowing with highly valuable materials, equipment and machinery and all site owners will be aware of this and have upping their security to be on their to do list, but it should be done sooner rather than later to avoid any disruption to the project involved.
Sometimes the issue can be with human error or just plain laziness e.g. not locking up properly, so an early warning system needs to be in place to protect the plant from any unwanted attention. A classic example can be that it is the end of the week and everyone is keen to get home or go out for the night and the weather is absolutely dire, so some unmotivated employees may be less inclined to go through the whole closing procedures to make sure everything on-site is securely locked down. The human factor can sometimes be overlooked, and organised thieves can easily prey and take advantage on this too often occurrence.
Losses of machinery due to theft has become a major headache recently for owners of small and large companies and is predicted to rise in the future due to the increased demand for stolen machinery and equipment on the black market. The best solution when it comes to alarms and CCTV systems is through wireless equipment because of the temporary nature of the industry.
Our Construction Site Security Services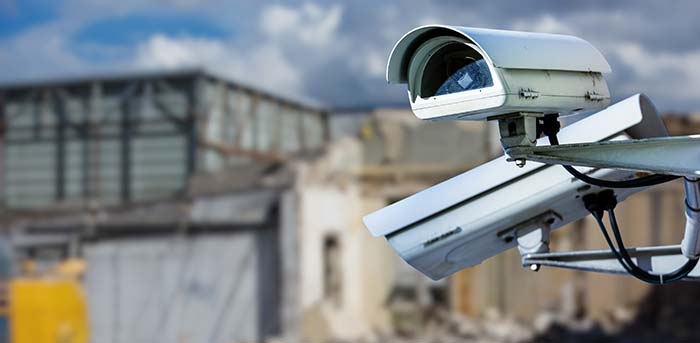 Wireless CCTV Systems
Monitoring Station
Motion Detectors
24 Hour Service
---

Fire Evacuation and Safety Systems
Wireless Call Points
wireless Sounders
Wireless Smoke Detectors
---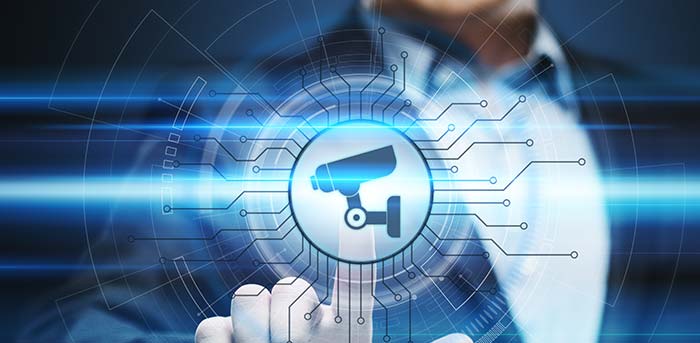 Fingerscan Security Entry Control
Ideal for:
Construction Sites
Temporary Events
---
NO SET-UP or INSTALLATION FEES APPLY
Call us on 0203 468 7323 to find out what we have available that best suits your needs.